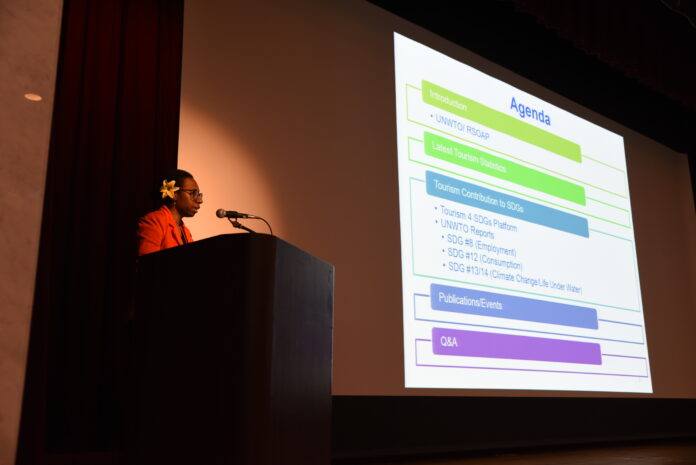 The 23rd Inter-Islands Tourism Policy (ITOP) Forum in 2019 was hosted in Okinawa on the 6th of November. ITOP Forum was founded in 1997 with the attendance of 4 provincial governments of Bali, Indonesia, Hainan, China, Okinawa, Japan and Jeju, South Korea. This Forum is aimed at exploring the world tourism market jointly by bring together islands that have cultural sympathy and similar tourism structure and policy. This forum has become 11 member countries and 3 observer countries.
Functions of ITOP Forum, Develops various common tourism products of islands, develops tourism products to grow islands economies and implements study and research for better management
Fully utilizes the tourism resources and develops concrete action plans
Enhances the general living standards of member islands by economic development and globalization and contributes to inter-islands exchanges by continuous tourism development
Establishes cooperative ways to cope with the problems involving tourism and environment such as the temperature increase and climate change
RSOAP was invited to deliver a presentation to show the contribution of SDGs to tourism.
More details about ITOP Forum can be found on this link http://www.itop-forum.org/
participating countries where
Indonesia-Bali
Thailand-Phuket
Korea-Jeju
Sri Lanka-Southern Province
China