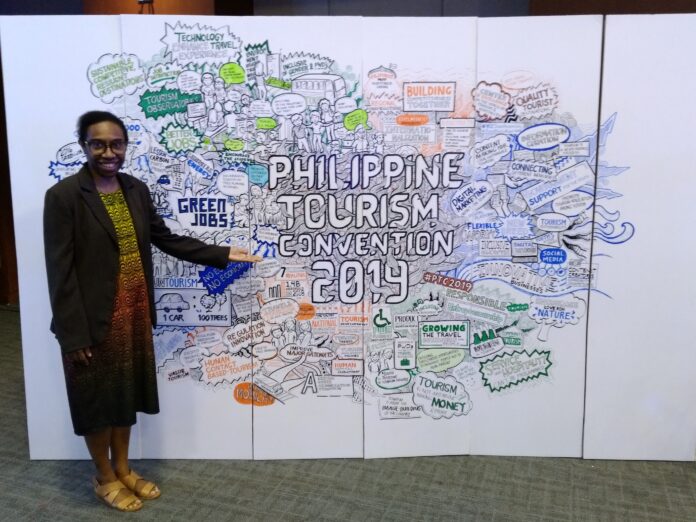 RSOAP was invited by the Department of Tourism, Philippines who organized the Philippine Tourism Convention 2019 on 21-22 November 2019, with the theme Decent Jobs in Tourism: Towards a Sustainable and Inclusive Future. The event gathered almost 400 participants of Philippine industry's top players, students and institutions and was arranged as a venue for an effective exchange of knowledge, stakeholder-participative discourse, and a collective action towards the goals of a sustainable and competitive Philippine tourism industry. The convention likewise was anchored and in support of the United Nations World Tourism Organizations' World Tourism Day theme for this year, Tourism and Jobs: A Better Future for All.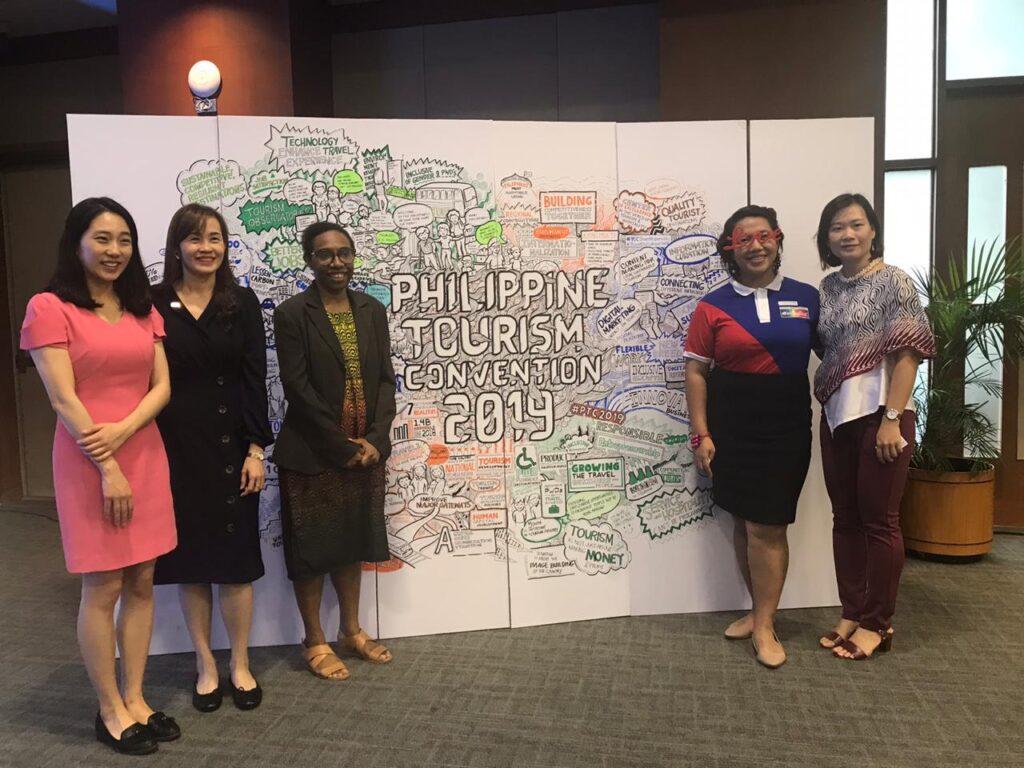 RSOAP attendance was to support Member State, Philippines in their activities. Additionally UNWTO Policy Paper, The Future of Work and Skills Development in Tourism was recently released in October at G20 Tourism Ministers Meeting in Hokkaido. This study directly linked to the Conventions main theme, hence advocacy and information was provided.
Alcinda Trawen attended on behalf of the Office and was firstly a panellist for the Tourism On-Focus Session 1 Global Outlook: Tourism Employment and Inclusive Growth on 21 November 2019 and secondly a presenter on the topic Travel and Tourism in the Asia Pacific – Creating Millions of Opportunities during the Conference Proper on 22 November 2019 at the Philippine International Convention Centre, Pasay City, Philippines.
Day One topics where Global Outlook: Tourism Employment & Inclusive Growth and Green Jobs: The Future of Tourism. Whilst Day Two saw presentations about; Travel & Tourism in the Asia Pacific – Creating Millions of Opportunities, The Corporate Perspective – Working for Travel and Better Borocay – Sustainable Future, Viable Opportunities. Panel discussion were about; Tourism Development: Building Industry of Tomorrow, Growing Travel Business with People. New Breed – Youth, Innovation & Responsibility and finally Mutual Recognition Arrangements for Tourism Professionals – Building Competitiveness Together
The Convention ended with all participants taking the Pledge of a Responsible Traveller.