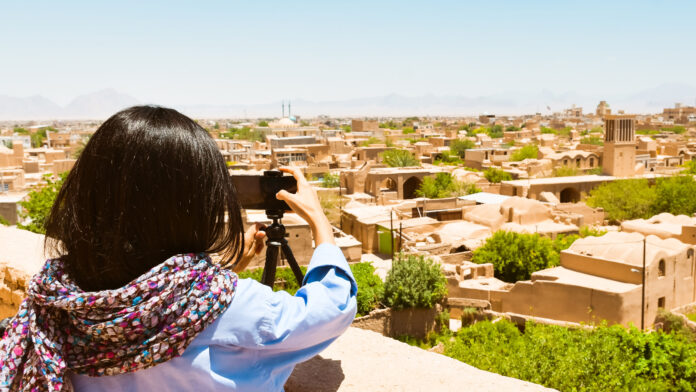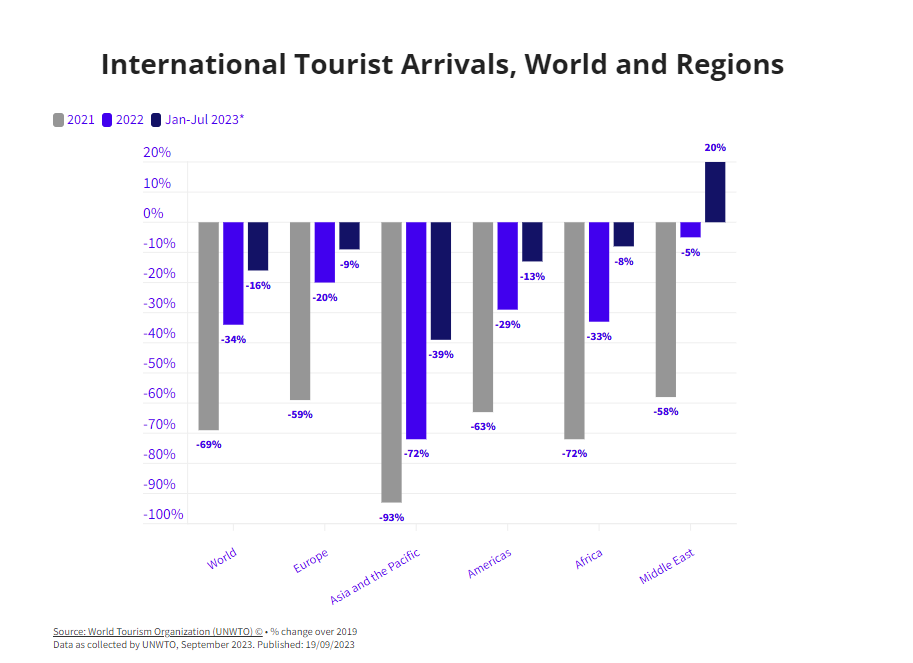 Travel demand continued to show remarkable resilience and sustained recovery, amid economic and geopolitical challenges. An estimated 700 million tourists travelled internationally from January to July 2023, 43% higher than in 2022 although 16% less compared to 2019.
International tourism is experiencing a rapid recovery in Asia and the Pacific where arrivals climbed to 61% of pre-pandemic levels this period after the reopening of many destinations and source markets earlier this year. The reopening of China and other Asian markets is expected to continue boosting travel in the region and to other parts of the world.
According to the UNWTO Tourism Recovery Tracker, both international air capacity and passenger demand recovered about 84% of pre-pandemic levels through June 2023. However, the extreme weather-related events that occurred over recent months as well as the critical challenges of managing increasing tourism flows underline the need to build a more inclusive, sustainable, and resilient sector.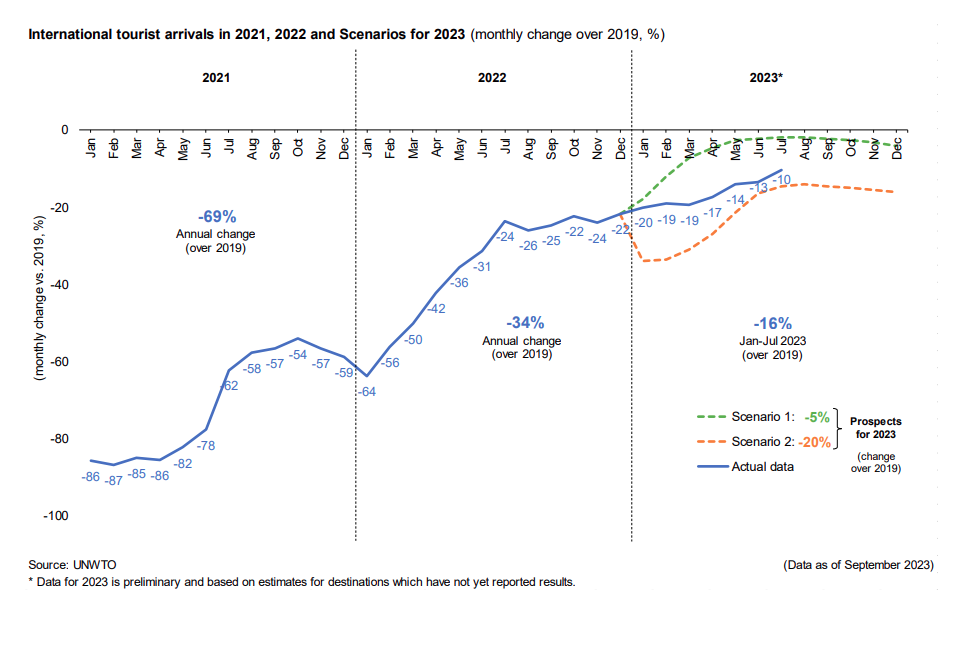 Read more on the UNWTO Tourism Barometer (September 2023 excerpt) here.
About the UNWTO World Tourism Barometer
The UNWTO World Tourism Barometer is a publication of the World Tourism Organization (UNWTO) that monitors short-term tourism trends regularly to provide global tourism stakeholders with up-to-date analysis of international tourism. The information is updated several times a year and includes an analysis of the latest data on tourism destinations (inbound tourism) and source markets (outbound tourism). The Barometer also includes three times a year Confidence Index based on the UNWTO Panel of Tourism Experts survey, which provides an evaluation of recent performance and short-term prospects for international tourism.
Source: UNWTO Press Release Barometer September 19th, 2023 (Madrid)