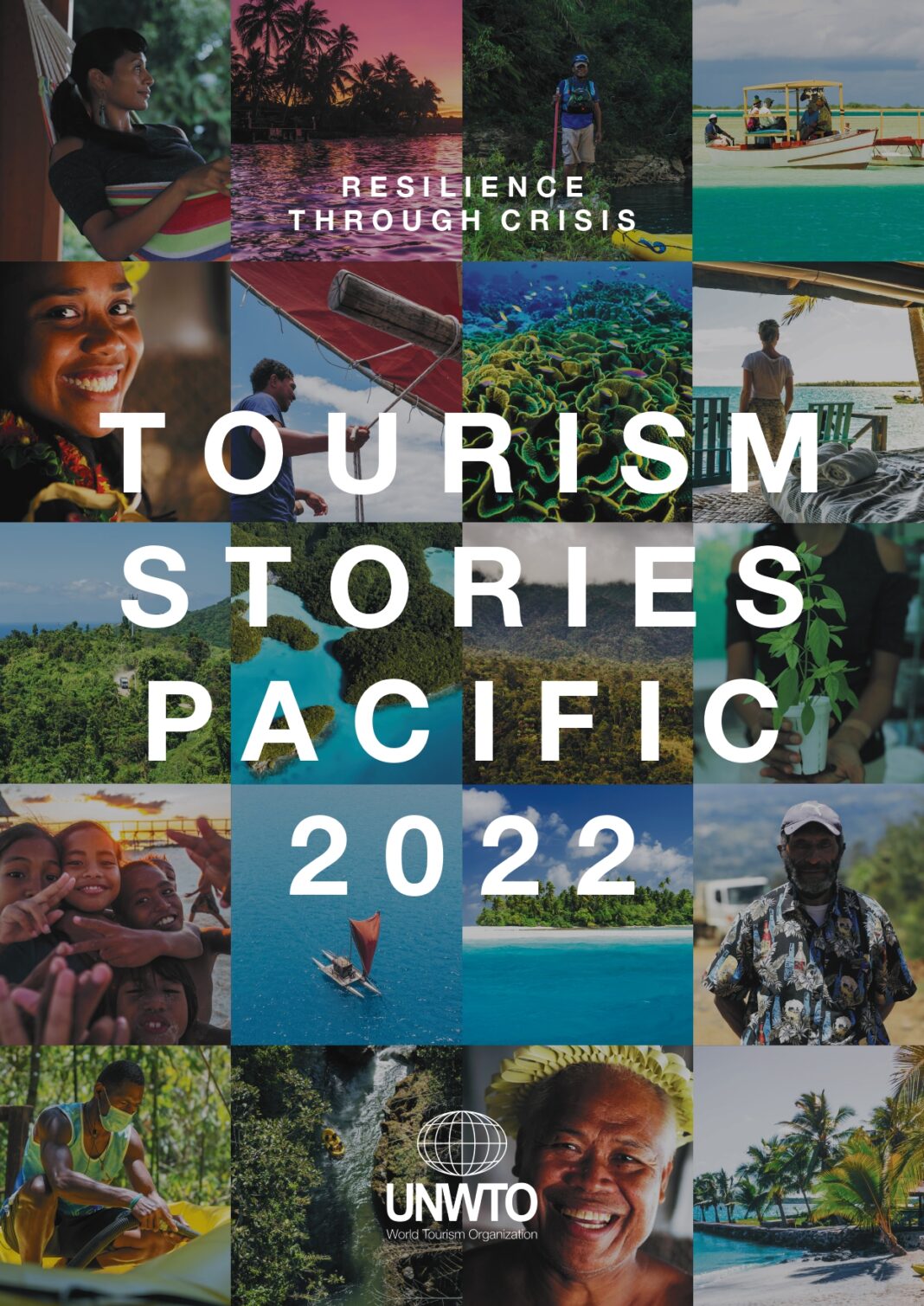 Tourism Stories Pacific
The UN World Tourism Organization (UNWTO) Regional Support Office for Asia and the Pacific,together with the Asia-Pacific Tourism Exchange Center (APTEC) and the Pacific Tourism Organization (SPTO) undertook a publication project in 2021 called "Tourism Stories Pacific: Resilience Through Crisis", highlighting stories of tourism front liners and stakeholders in the Pacific during the height of COVID-19 travel restrictions. The publication will be featuring stories from Samoa, Papua New Guinea, Palau, Kiribati, and Fiji.
The publication features Pacific tourism business owners who are true symbols of resiliency and community safekeepers found ways to continue contributing to their communities amidst the sudden absence of tourists . The stories in this publication showcases how tourism businesses found solutions for sustainability issues in their local cultures and traditions. The stories highlight protecting native lands and preserving local culture as important steps in restarting tourism.
The publication is released with a video series where people can appreciate their stories more by seeing their faces in a video. The E-book is available online through the UNWTO E-Library and the video series can be browsed on UNWTO Social Media Channels and website. This publication hopes to bring the voices of resilience from the Pacific closer to our shores and ignite the desire to travel to these islands once again.
You may view the full E-Book at the UNWTO E-Library. And our video series in the UNWTO official Youtube channel:
---