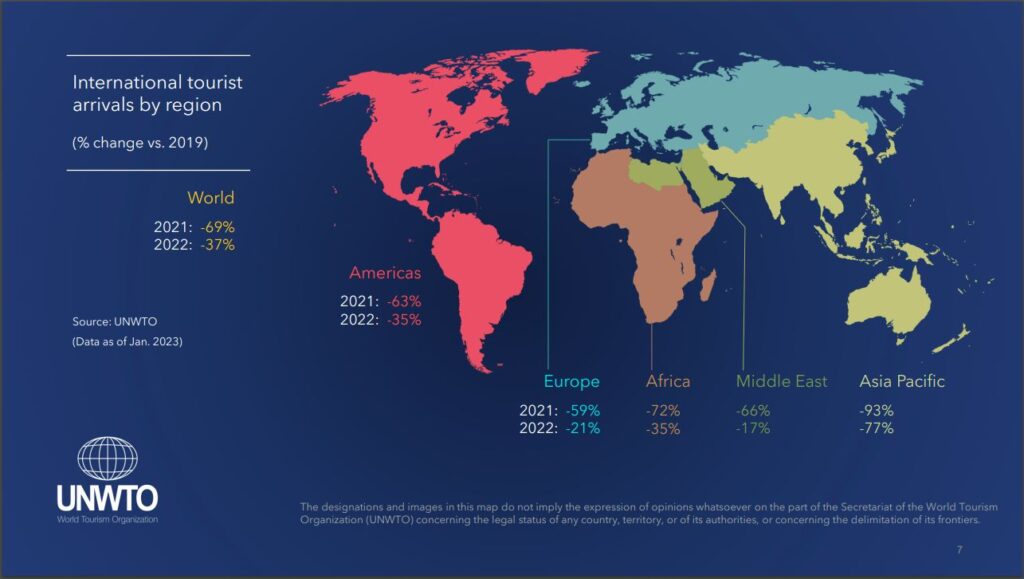 According to new data from UNWTO, more than 900 million tourists traveled internationally in 2022 – double the number recorded in 2021.
Tourism recovery is foreseen to continue throughout 2023 even as the sector faces economic, health and geopolitical challenges. The recent lifting of COVID-19 related travel restrictions in China, the world's largest outbound market in 2019, is a significant step for the recovery of the tourism sector in Asia, the Pacific, and worldwide.
All regions enjoyed significant increases in 2022 over the previous year, and are well on their way to seeing pre-pandemic tourist arrivals.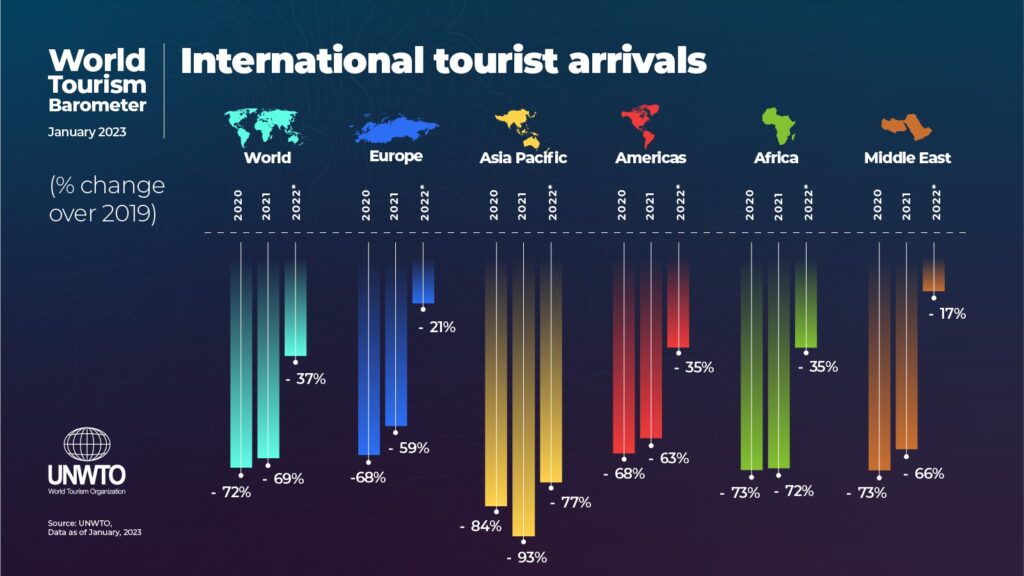 The resumption of travel from China is likely to benefit Asian destinations in particular. However, the choice of destinations will be shaped by the availability and cost of air travel, visa regulations, and processes, as well as COVID-19-related restrictions. Current travel restrictions can be found in the UNWTO/IATA Destination Tracker.
Based on UNWTO's scenarios for 2023, international tourist arrivals could reach 80% to 95% of pre-pandemic levels this year, with Europe and the Middle East expected to reach those levels. However, important risks remain ahead, especially economic and geopolitical.
According to the latest survey of the Panel of Experts, the challenging economic environment
including high inflation and interest rates, the spike in oil and food prices, as well as the fears of a global recession, continues to be the main factor weighing on the recovery of tourism.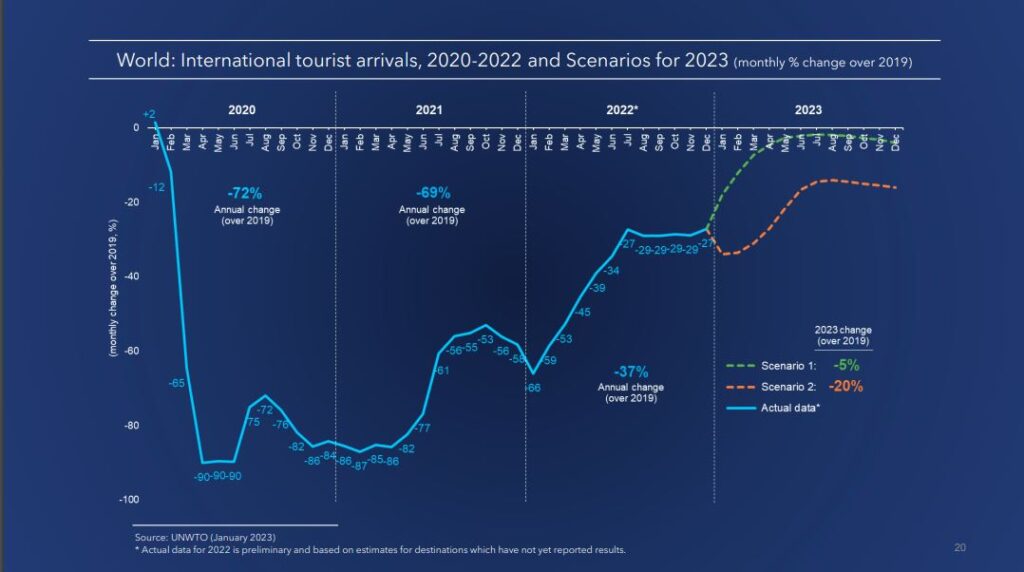 An excerpt of the World Tourism Barometer issue for January 2023 is available here.
And updated information on destination tourism performance can be found on UNWTO's Recovery Tracker.