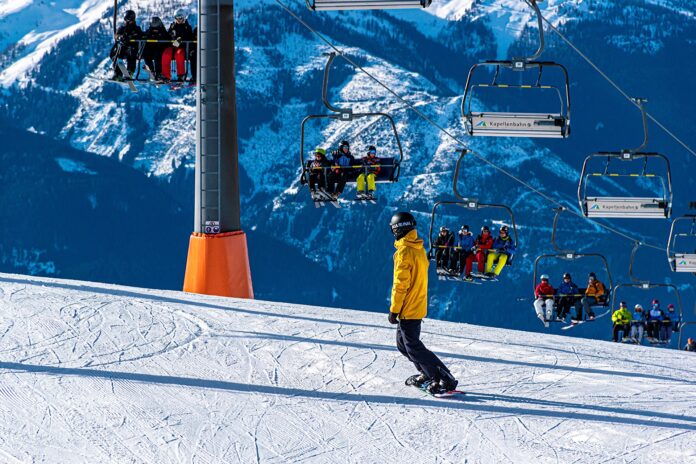 International tourism showed robust performance in January-September 2022, with arrivals reaching 63% of pre-pandemic levels in the first nine months of 2022. The results were driven by strong pent-up demand, lifting of travel restrictions of more destinations, as well as improvement of confidence levels.
Read more of the recent world tourism barometer here: UNWTO World Tourism Barometer, Volume 20, Issue 6, November 2022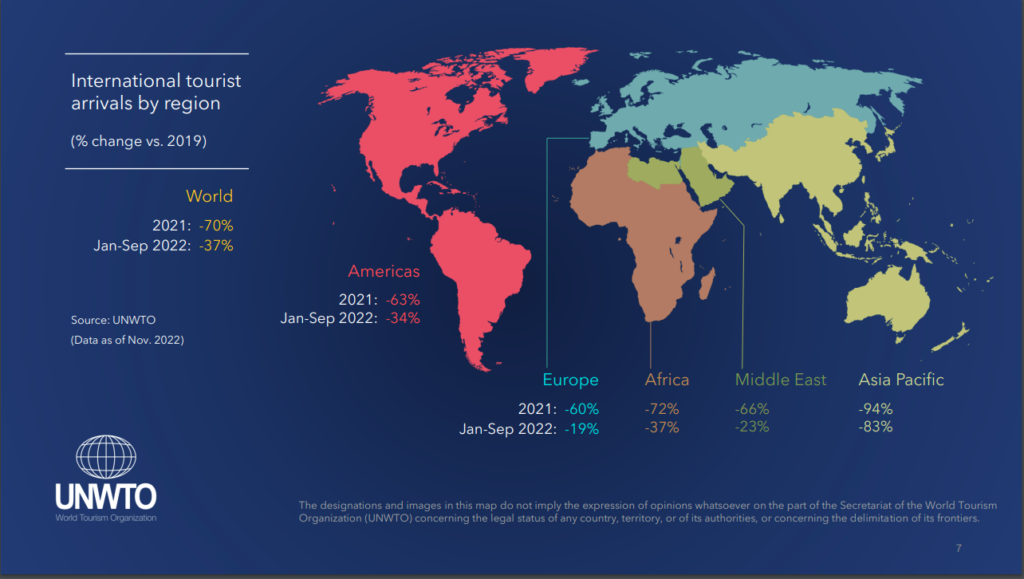 Asia and the Pacific saw arrivals more than triple (+230%) from January to September 2022 compared to same period last year, reflecting the opening of many destinations in the region, including Japan.
Aside from increasing tourist arrivals, other industry indicators such as air capacity and hotel metrics are showing robust recovery for tourism. Air seat capacity on international routes (measured in available seat-kilometres or ASKs) in January-August reached 62% of 2019 levels, with Europe (78%) and the Americas (76%) posting the strongest results. Meanwhile, according to STR, global hotel occupancy rates reached 66% in September 2022, from 43% in January.
Industry metrics can be viewed collectively in UNWTO's Tourism Recovery Tracker. The UNWTO Tourism Recovery Tracker is available for free and is a collaborative effort by a group of partners including the International Civil Aviation Organisation (ICAO), ForwardKeys, STR, Sojern, TCI Research and AIRDNA.
In terms of tourist numbers, the year 2022 is expected to close with over 900 million international arrivals, despite growing challenges pointing to a softening of the recovery pace.